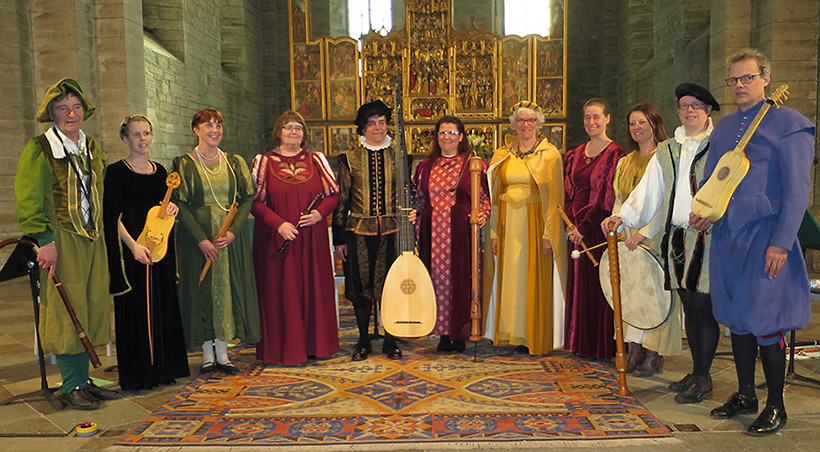 Liunga Pipare is an early music consort with about 10 members, we have been playing in Linköping since 1989. We are in first place an recorder ensemble with contribution of other mediaeval and renaissance instruments as crumhorns, dulcia, flute transverse, shawm and percussion. Besides usual concerts we also perform in churches and at mediaeval festivals. We usually perform in medieaval or renaissance costumes.
We use the whole recorder family from garklein & sopranino up to subkontrabas. Besides percusion as tambourine, renaissancedrum etc... we also use crumhorns, dulcia, flute transverse, shawm, lute and viola da gamba.
Liunga Pipare has for the moment 9 active members.
MARIE CARLSSON

JAKOB FRIES

MARIE JONSSON

EDOARDO MASTROVITO

ANNIKA NYBORG

PETER NYMAN

STAFFAN RUDNER

MAJ-VIOL THOSTRUP

FREDRIKE WAGNSGÅRD
PICTURES

---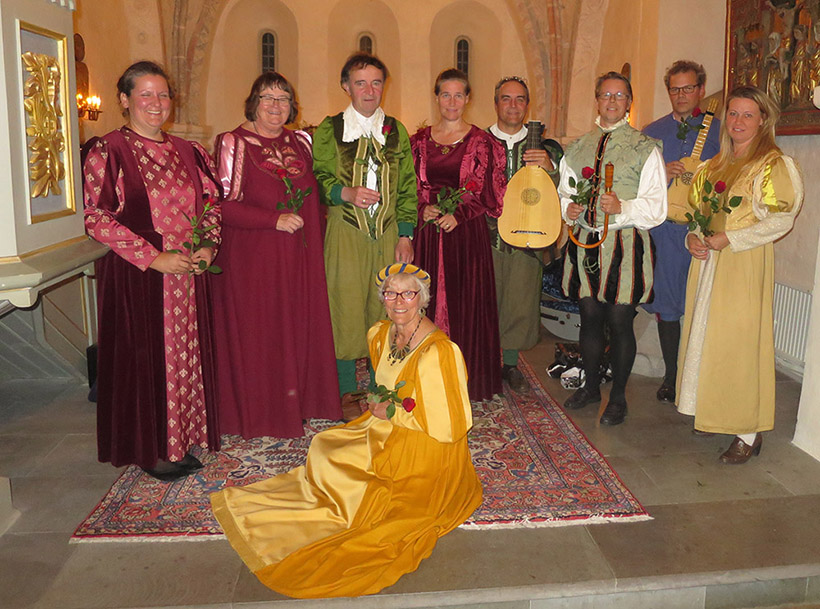 Liunga Pipare in renaissance clothes.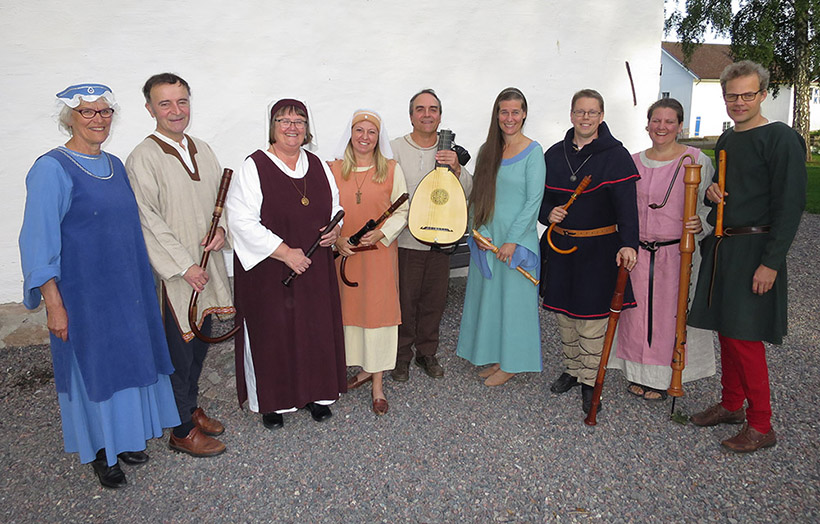 Liunga Pipare in medieval clothes.

Here are some more pictures of Liunga pipare: (All)

Listen to Liunga Pipare's music at soundcloud

Recordings from 2015


Recordings from 2014





If you want to contact Liunga Pipare, write to our musical leader Jakob Fries or to the maker of this page Peter Nyman.

If you want to contact us about this page, you can write to Peter Nyman.
---
Liunga Pipare hemsida / Peter Nyman / Email / Updated 2017-05-12